Archive for September, 2012
Hindu scriptures recognize a husband and a wife has two halves of a single divine body. With the intention of a lifelong union between a man and a woman, a Manglik matrimonial is a ceremony which joins two lives together so that they can continue leading a life of respect, harmony and love. The union signifies their journey where they promise to stay together in happy as well as tough times and promise each other to pursue their worldly duties in sync with each other's common goals. The crux of an Indian Manglik Matrimonial is sacrifice for the other person's happiness.
The ideals of Artha, Dharma, Kama and Moksha
Manglik Matrimonial ceremonies preach the concepts of Artha, Dharma, Kama and Moksha. Artha talks about one's physical possessions; Dharma typically means duty. It is believed that both the husband and wife in a Hindu marriage must pursue their duties while they lead their marital life together. Kama refers to physical pleasures and Moksha means the release of one's spirit from all worldly affairs.
The above mentioned ideals are the key to a successful marriage and the Indian scriptures urge every married couple to implement them in their own lives. When a man and a woman attain union through marriage, they are able to together gather wealth in the form of financial riches, intellect and emotional strength which allows them to pursue healthy lives and also create a healthy family together.
The intimate connection that a man and woman achieve is able to manifest into the universal law of procreation, through the birth of their children. And finally, every manglik matrimonial leads towards Moksha, which is a spiritual release of one's soul from the physical body.
The Role of a Husband and a Wife in a Hindu marriage
Even the roles a husband and wife play in a Hindu marriage take influences from the ideals mentioned above. The promises that a bride and groom make for each other revolve around the concept of sacrifice, love, respect, and faith. Based on these principles, Indian brides and grooms are able to create themselves a life of love and happiness.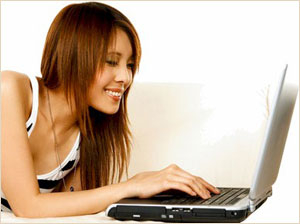 Plenty of young Indian boys and girls use online matrimonial services to get help finding their perfect life partner. This modern and unique platform for matchmaking, has been successful in helping Indians from all over the world find themselves marital bliss with great ease and convenience. With so many prospective brides and grooms logging onto these portals every day, it is important for you to create the perfect matrimonial portal which is a true representative of yourself and encourages other registrants to get in touch with you to start a dialogue. Here are a few things you can do to make sure you have created an effective online matrimonial profile –
How do you wish to represent yourself Online?
Before you start making your profile, you need to first understand how you wish to be represented. What qualities, interests and demographics do you wish to disclose and what kind of information do you intend to hold back until you are comfortable with other registrants. The first rule of creating in an effective profile is – Telling the Truth.
Especially since you are treading a life changing journey, you need to make sure it is based on factual information.
Posting Nice Photos – All online matrimonial sites allow you to post photos on your profile. Before you make a profile, make sure you get some decent photos that you will be comfortable showing to people you may or may not know. Post a good portrait photo as well as full length photo. In an Indian matrimonial set up, you can choose to put up photos of yourself in Indian wear as well as the type of attire you are seen wearing on a routine basis.
Your Content – It is important that the words you use to describe yourself on the profile are crisp, interesting and factual. What you write on your profile has a major effect on whether or not people who visit your profile will continue to stay on it. This is your space; make the most of it to convey who you really are.
While you are creating your Profile, make sure you don't make the following mistakes?
Do not flood your profile wit irrelevant information that could work against you. If you are asked to write about your favourite books or music, make sure you don't make long lists.
Your personality should sound positive and happy. If you try to sound depressed and whiney, you are pretty much sending off people from your profile.
Avoid using poems, song lyrics and stories on your profile, no matter how good you think you are at writing them.
People get easily put off by arrogance.
Do not post anything profane and avoid talking about alcohol and other such topics on your profile.
Also avoid making any strong statements about money, religion and politics.
Make sure you keep your profile regularly updated and show your presence on the website regularly. Follow these simple rules and find yourself your partner for life with ease.
Now that you have gotten over the fun and frolic of your big fat Manglik matrimony, it is time for you to sit back and retrospect about what life has in store for you. With a marriage, comes a set of responsibilities and duties that you owe to your spouse whether you are the husband or the wife. If you wish to make a positive start to your Manglik matrimony, it is important that you understand each other and start planning a life ahead that involves utmost faith and harmony.
Sharing Responsibilities
Sharing your responsibilities towards each other, families and life in general is an excellent way to avoid conflicts. The first thing you need to take into consideration is how one can fill the gap for their partner, by filling their flaws and acting as their support and strength in the marriage.
Accepting each other's flaws and volunteering to share each other's responsibilities it the ideal way to avoid any kind of marital conflicts.
Becoming a Model Wife
As the better half in the Manglik Matrimony, it is important for you to respect your husband, and be obedient to his expectations. In the modern setting, you may not be forced to take on all the household chores and responsibilities, but it is important for you to respect his ideas, make sure he is not disrespected in public and that you never reveal your financial status even to close family members as a wife.
You are expected to be sole emotional support of your husband who is able to help him fight through any situation in life as his strong pillar.
Becoming a Model Husband
As an ideal husband, you are expected to protect your wife and provide for her in the best of your capability. In a modern setting where it is likely that she is also committed to a career, it is normal for the husband to contribute to the household chores. If you are able to keep your wife emotionally happy, she will in turn be able to shower you with love and affection and be in a position to maintain a happy life.
The key to the success of any Manglik matrimony is trust, love and harmony. Maintain that in your life and you are sure to lead a blissful life.