Archive for February, 2014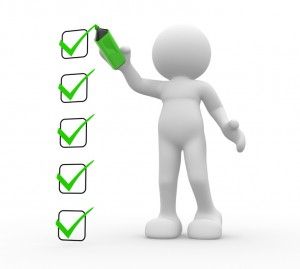 As daunting as it may be a task to find the perfect life partner for yourself, with some of the following tips; you can make sure that you have the power to choose the right person for your life.
Even though cupid has not struck you just yet, that should not hold you back from following your heart. When you are embarking on the journey to find a life partner, it is critical that you listen to your hear while also keeping your mind alert. Firstly, it will be extremely difficult for you to make sure the Manglik match you are getting into is right for you. For you to be able to do so you first need to understand yourself, have clarity on your own thoughts and opinions; expectations out of life, etc.
•
Get to Know your Partner
This is especially in arranged Manglik Match making scenarios where you have little time and a lot of pressure to make your decision. Get to know the potential life partner in every possible way as you can before you make your decision. If you wish to, get in touch with common friends; spend time with him or her in different situations to understand their ideas, lifestyle, preferences and approach. Try to assess whether or not your way of life syncs with each other.
Most of us assume that if we have gotten to know the individual, it is enough to make the decision. In an Indian marriage setting especially, chances are that you will be spending a lot of time with the extended family. Especially as the woman of the house, you may be spending more hours with the parents and the siblings than your spouse. It is thus important for you to assess whether or not the mindset and way of life between both the families go well together. Though this does not have to be exactly the same, a basic similarity in lifestyle and attitudes can help both partners settle in much quickly and easily.
This is easier to do if you are the man. In an arranged marriage situation, the pressures of finding a life partner can often result in hasty and unfavorable results. If you take the initiative to ease things up and find a way to be friends before you are potential life partners, both of you will be able to act yourself around each other. Furthermore, it will be easier for each one of the parties involved to make a well informed decision that is not a forced one.
Finally, it is the most important to leverage every moment you spend together to assess your compatibility. This does not always have to mean that you must like the same movies, have the same hobbies and same tastes. In fact, some of the most opposite characters tend to lead very happy married lives. It is critical that you look at the bigger picture when it comes to compatibility.
As a potential bride or groom, you cannot control some aspects of your wedding. This is because your family has been enthusiastically waiting to plan it out for you for a long time. Whether it is a Manglik Shaadi that is consented or a love match or even arranged, family will have the final say. Yes, they will be considerate about your ideas but they will want to go ahead with some plans that they have always dream for you.
You cannot even predict the gifts that your family members and relatives get for you. What you can control is the gifts that your friends can gift you. There is no harm on taking advantage of this. After all, you will also get the opportunity to return the favor. Here are some gift ideas that you can ask your friends for:
Hotel Booking for Your Wedding Night
Ah, the end of your wedding means that you can finally get away from the chaos. Maybe not for those who have not planned out a stay at the hotel. Mingling with guests after the wedding is inevitable then. If you truly want to escape with your partner, you can ask your friends to book a hotel room for the night of your wedding.
Weekend Getaway
Once your honeymoon ends and you settle into the routine of your life, you will find yourself dreaming away about the time you and your partner spent alone. On top of that, the amount of socializing you will have to do as a new couple can be over the top! What better gift than a weekend getaway a few months after your wedding? Rekindle memories of your honeymoon and enjoy!
Other non-monetary gift that only your friends can give you is unparalleled support. A number of people have faced issues in convincing parents about their choice of partner or for Manglik Shaadi. There are many trusted sources, which you can refer to in case of such situations. Look up trustworthy sites for additional guidance.