Posts Tagged 'Matrimonial Websites'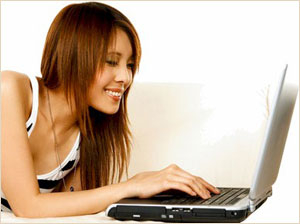 Plenty of young Indian boys and girls use online matrimonial services to get help finding their perfect life partner. This modern and unique platform for matchmaking, has been successful in helping Indians from all over the world find themselves marital bliss with great ease and convenience. With so many prospective brides and grooms logging onto these portals every day, it is important for you to create the perfect matrimonial portal which is a true representative of yourself and encourages other registrants to get in touch with you to start a dialogue. Here are a few things you can do to make sure you have created an effective online matrimonial profile –
How do you wish to represent yourself Online?
Before you start making your profile, you need to first understand how you wish to be represented. What qualities, interests and demographics do you wish to disclose and what kind of information do you intend to hold back until you are comfortable with other registrants. The first rule of creating in an effective profile is – Telling the Truth.
Especially since you are treading a life changing journey, you need to make sure it is based on factual information.
Posting Nice Photos – All online matrimonial sites allow you to post photos on your profile. Before you make a profile, make sure you get some decent photos that you will be comfortable showing to people you may or may not know. Post a good portrait photo as well as full length photo. In an Indian matrimonial set up, you can choose to put up photos of yourself in Indian wear as well as the type of attire you are seen wearing on a routine basis.
Your Content – It is important that the words you use to describe yourself on the profile are crisp, interesting and factual. What you write on your profile has a major effect on whether or not people who visit your profile will continue to stay on it. This is your space; make the most of it to convey who you really are.
While you are creating your Profile, make sure you don't make the following mistakes?
Do not flood your profile wit irrelevant information that could work against you. If you are asked to write about your favourite books or music, make sure you don't make long lists.
Your personality should sound positive and happy. If you try to sound depressed and whiney, you are pretty much sending off people from your profile.
Avoid using poems, song lyrics and stories on your profile, no matter how good you think you are at writing them.
People get easily put off by arrogance.
Do not post anything profane and avoid talking about alcohol and other such topics on your profile.
Also avoid making any strong statements about money, religion and politics.
Make sure you keep your profile regularly updated and show your presence on the website regularly. Follow these simple rules and find yourself your partner for life with ease.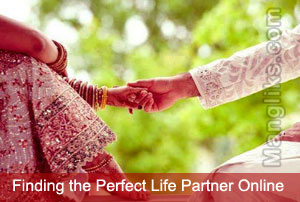 All of us spend a major part of our lives looking for that perfect love which will tend for us, take care of us, give us comfort and jointly help make sure that you life a life of happiness, harmony and complete bliss. What most people tend not to realize is that to be able to achieve this requires a lot of hard work and effort.
For the purpose of finding the perfect life partner, simply registering with a matrimonial website is not enough. In fact it is just the beginning. When you register with a matrimonial website, you should first have complete clarity on what it is exactly that you are expecting out of your own life as well as from your life partner. Let's go through these ideas which will help you find the perfect spouse for you online –
1. Any online matrimonial website is going to give you access to thousands of profiles of prospective brides and grooms. How would you recognize the perfect match for yourself? To begin with, it is important for you have a fair idea as to what you want him or her to be like. Each individual has their own set of ideas when it comes to the 'perfect love'. Try to make your judgment on factors such as likes, dislikes, goals in life, ideas, attitudes and belief systems.
2. Every time you interact with a potential life partner from the website, try to mental cross of these items from the list and tally the areas where you are compatible and where you aren't to make an unbiased an informed decision.
3. However exciting it may sound to have a life partner who is extremely good looking or rich, the fact of the matter is that it is the non-materialistic things that will help you create a strong and long lasting marriage.
In addition to gauging what you want out of your life partner, also remember to have a fair idea of what you expect out of your relationship. Through the conversations you have with him or her try to gauge whether or not he or she will be able to fulfill those needs. It is important to be realistic and also remember that every relationship is a two way street. You get as much as you give.
People often tend to get confused when they register with an online matrimonial website. While the entire experience is pretty simple, it is imaginable that brides and grooms may get nervous over making the right impression and hence make certain mistakes that may cost them dearly.
Here is a list of common mistakes to avoid when you register with an online matrimonial website:
1.      Do not Over Crowd Your Profile Page – The more concise and crisp the information, the more interesting is your profile. Many registrants tend to make the mistake of writing long essays to describe themselves. One tends to lose the point halfway through the essay leading to boredom and the likeliness of fewer people will show interest in your.
2.      Putting up the Wrong Set of Pictures – One has to be very careful about the kind of pictures you choose to upload on your profile. Do not make the mistake of uploading outdated and unrealistic pictures of you. It is ideal that as a potential bride or groom, you put up about 2 -5 flattering and accurate pictures of yourself. In an Indian setting, you can also choose to post some pictures in traditional as well as western attire. Try to portray a humble and true attitude through the pictures and get them taken professionally if possible.
3.      Do not lie on these Websites – The biggest mistake one can ever make is to lie on your profile. First, most popular websites have a stringent background checking policy, and on the other hand if your profile gets reported, it is likely that you will not be able to register back  on the website every again.
4.      Interacting with Other Profiles – Do not get nervous when you are interacting with other registrants you feel you are interested in. Try to keep it real and the first time you message a potential candidate, try to be friendly, and say something thoughtful about his or her profile. In addition to this, make sure your grammar is correct and you draft a well thought out response to messages that need to be replied to.
With the right intentions and confidence, you will be soon on your way to the wedding hall, starting a life of happiness, companionship and love.
While marriages are made in heaven, it is up to us to find that perfect someone somewhere who is made for us. The introduction of online matrimonial portals has taken the search of a life-partner to a completely new dimension and revolutionized the way arranged marriages are conducted in India.
These websites help you find the perfect bride or groom yourself by allowing you to browse through profiles of other registrants and interacting with them to gauge whether or not you have found your perfect match.
With so many different kinds of websites cropping up on the web, it can get difficult to understand whether or not you are registering yourself on a credible website that is going to help you find the perfect life partner. Here is a list of factors that you need to check before you choose to register with a Manglik Matrimonial Website:
1. Credibility of the Website: Try to go through online reviews and talk to people to understand the true credibility of the website. Go through complete information of the site and gauge how popular it really is.
2. Credibility of Registrants: Before you give away any personal information, first make sure that the profiles of other registrants don't look fraudulent and are genuine. If you see any kind of disconnect in the type of information that is put on the profiles of these users and this is a frequent occurrence then avoid pursuing any match making initiatives on the Manglik Matrimony website.
Do a stringent check on the person, cultural know-how, family background, health, financial background, cast and ethnicity before jump to any conclusions positive and negative. Also go through the privacy policy of the website you are registering with to make sure your information is not being misused and is in safe hands.
Why Register with a Matrimonial Website?
Registering with matrimonial sites is an interesting way to find prospective life partners. One can register for free and access profiles of potential brides or grooms that match your requirement with respect to cast, ethnicity, demographics and even life's interests and aspirations. With the advent of technology, more and more people are relying on the web to find life partners. While there are many Matrimonial websites there are some such as Mangliks.com which specialize in bringing together manglik partners. While you would have to search through innumerable profiles on other websites to find prospective mangliks, Mangliks.com makes the job easier for you.
What is a Manglik?
A manglik is a person who is born under the influence of the Manglik Dosha. Parents of mangliks prefer to find life partners for their children who are mangliks themselves to cancel out any negative impact that may arise from the influence of mangal. A large number of Indians consider themselves to be mangliks. But finding a manglik life partner is not an easy task.
How Do I Benefit from a Matrimonial Website?
The first step to be able to benefit from a matrimonial website is first to register yourself. You can opt for a free or paid membership. The difference between the two is that you are able to scout more profiles through the paid membership. Paid members also have other incentives, such as additional features such as personalized chat and messaging or opportunities to win a prepaid honeymoon. Once your registration process, whether free or paid, is complete, you can have access to other registrants. At the same time, others too can view your profile according to their search criteria. People registered on the site have an option of choosing how they would prefer to be contacted. For example, you can choose to be contacted via telephone or email.
Is my Information Secure?
All matrimonial sites respect the privacy of its members and strongly discourage spamming. So one need not worry about security of one's identity. They adhere to a strong privacy policy and never disclose personal details to any other parties. The also strongly urge their members to stay cautious while contacting any other members. There may cases where registrants post wrong or exaggerated information to impress potential brides and grooms.
Other Benefits:
Mangliks residing anywhere in the world can register themselves to find a life partner. For example, a Jain bride sitting in Australia can contact a potential groom from the United States. Registering with a matrimonial website gives you an opportunity to make an unbiased decision towards choosing your life partner.
Matrimonial sites take the great Indian wedding saga one step further. On these websites, you can find links to details of various service providers who support your wedding planning and execution. Wedding planners, astrologers, beauticians, bridal fashion consultants, caterers etc., are all listed.
Find yourself a matrimonial website that truly understands your needs, helps you find a partner for life and plan a wedding of your dreams!