Marital Duties – a Guide for the Newlyweds
Now that you have gotten over the fun and frolic of your big fat Manglik matrimony, it is time for you to sit back and retrospect about what life has in store for you. With a marriage, comes a set of responsibilities and duties that you owe to your spouse whether you are the husband or the wife. If you wish to make a positive start to your Hindu matrimonial, it is important that you understand each other and start planning a life ahead that involves utmost faith and harmony.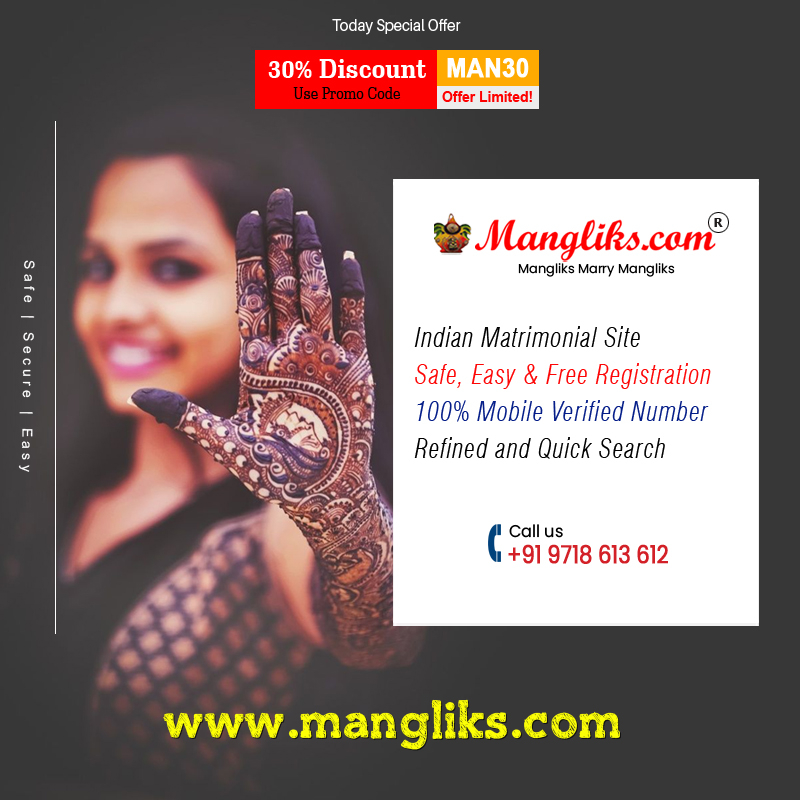 Sharing your responsibilities towards each other, families and life in general is an excellent way to avoid conflicts. The first thing you need to take into consideration is how one can fill the gap for their partner, by filling their flaws and acting as their support and strength in the marriage.
Accepting each other's flaws and volunteering to share each other's responsibilities it the ideal way to avoid any kind of marital conflicts.
As the better half in the Manglik Matrimony, it is important for you to respect your husband, and be obedient to his expectations. In the modern setting, you may not be forced to take on all the household chores and responsibilities, but it is important for you to respect his ideas, make sure he is not disrespected in public and that you never reveal your financial status even to close family members as a wife.
You are expected to be sole emotional support of your husband who is able to help him fight through any situation in life as his strong pillar.
As an ideal husband, you are expected to protect your wife and provide for her in the best of your capability. In a modern setting where it is likely that she is also committed to a career, it is normal for the husband to contribute to the household chores. If you are able to keep your wife emotionally happy, she will in turn be able to shower you with love and affection and be in a position to maintain a happy life.
The key to the success of any Manglik matrimony is trust, love and harmony. Maintain that in your life and you are sure to lead a blissful life.