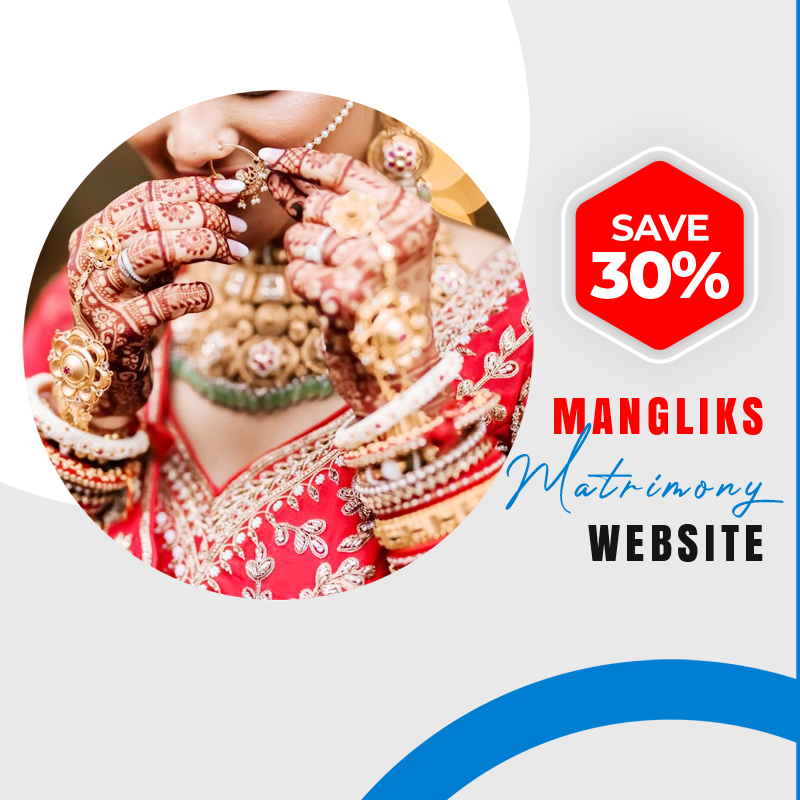 Cultural Bondage
A man cannot forget his culture or accept other cultures easily. Even though he accept new cultures. He is not able to ignore the values and ethics of his old culture to which he was once internally tied. That's why marrying an Indian girl with the similar culture gives him internal happiness and satisfaction. Culture similarities make the bond of this relationship very strong.
Mangliks is one of the best Matrimonial Sites that provide you with easy and secure medium to search out the brides and grooms profiles for free and have a chat to the member to whom he is interested in.
Ease of return chances:
Some NRI prefer to marry the Indian brides to boost up their chances of returningto India. Most of the NRI's live abroad with their hearts in India. When they desire of coming back & staying in India, their hearts pound with the thought of returning. They think that when they would marry an Indian girl, they are on equal terms with their spouse and agree to accompany them in returning to India.
Mangliks is one of the most renowned matrimonial sites in India that offers you better profiles that match your interests and desires. It is the matrimonialsite that helps NRIs in every way to find the perfect Indian brides for marriage.
Necessity for a stable family:
The family set up of Indians is different than the foreign families. Adjustment of outspoken relatives to Indian family conditions is very difficult. Foreign girls are not able to mould up to the Indian families lifestyles very much. NRIs think that no other girl than the one born in India could live up to the expectations of their Indian families lifestyles.
Mangliks helps you to serve the best matrimonial services with every category and interests. You would always be fully assured of total satisfaction.
Superiority of Male
In India, men enjoy a privileged position in family in terms of responsibilities and many other parameters. NRI boys see such how there fathers behave &expierence. So they want to continue with the same psychology. That's why NRI grooms prefer Indian girls for marriage.
The reason for an NRI boy to marry an Indian bride or girl may be critical as well as logical. It might be that he loves Indian culture very much or he is in deep love with the Indian girl and wants her as his life partner.
Mangliks is one of World's premier matrimony sites that have 1, 00,000 + pure manglik profiles for brides and grooms inIndia. It offers the best matrimonial services.
https://t.co/BL4tuB18PF

Mangliks Marriage Website || Matrimonial by Community
Punjabi Matrimonial

Hindi Matrimonial
Haryanvi Matrimonial
Bengali Matrimonial
Gujarati Matrimonial
Call us: +91 9873823453#mangliks #manglik #membership #manglikmatrimony #mangaldosh pic.twitter.com/WTEZgwRdia

— Mangliks.com (@MangliksDotCom) June 22, 2023